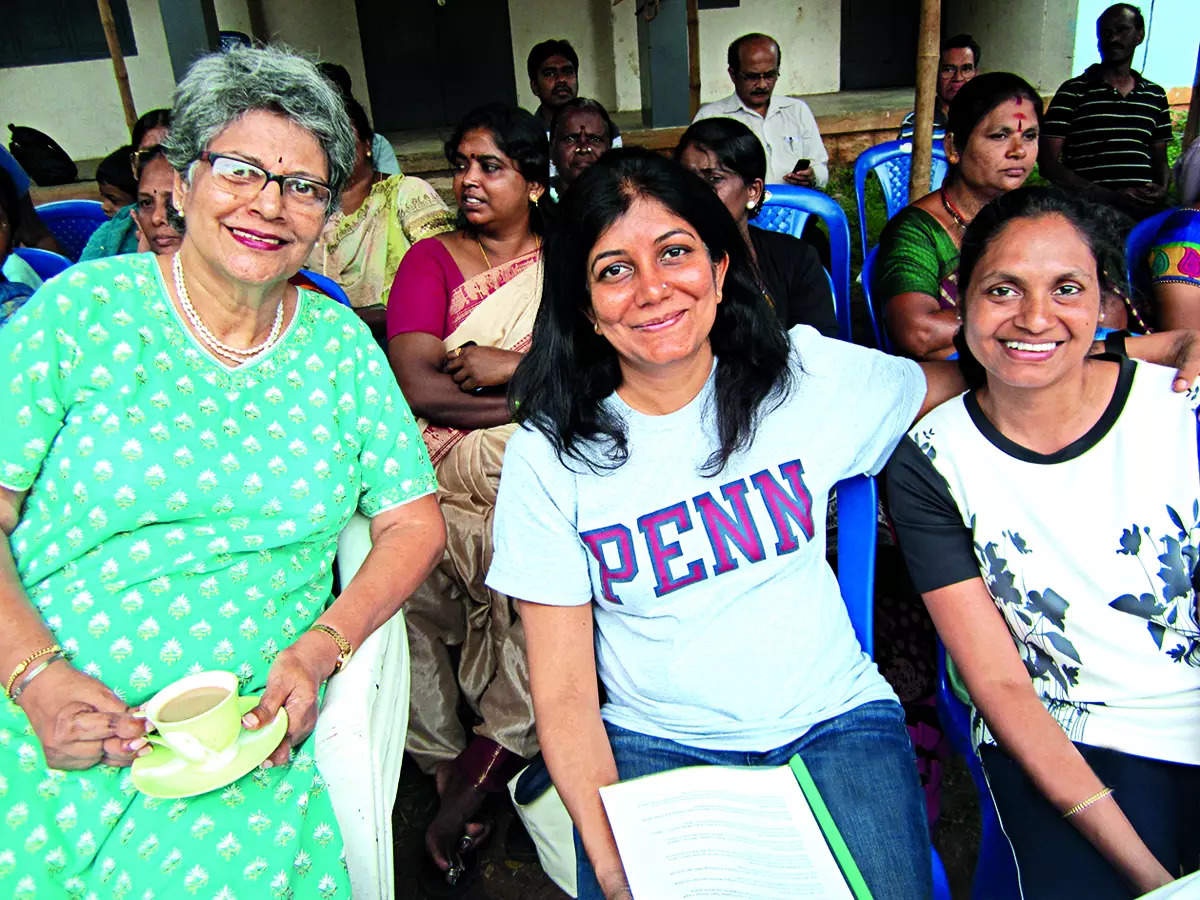 Building a more hopeful and inclusive world for all
By Jacqueline Colaco
Sarah Santamaria is gentle and unpretentious, but endowed with courage and determination.
Twenty-one years ago, this lady, a graduate in special education and equipped with practical skills acquired through a master's degree at Wisconsin, USA, realized the existing insufficiency in developing the ability of its students to generate earning potential. Giving them soft and social skills, self-care management, was her priority, and that's how she founded Diya Foundation located in premises rented from Kalyan Nagar.
Take a stroll through Diya and you will find a buzz in its various rooms: young people with various intellectual challenges, aged between 18 and 35, busy themselves with data entry or computer-related training, learning to do meet everyday needs, to the very extent of learning cooking, hospitality management, money management, fitness and more.
Sarah said: "My biggest challenge has been convincing parents that their children have more or less insight into engaging in viable activities, thereby easing the 'nurturing care' situation at home that is often seen as awkward. /expensive; also ridding the children of egocentrism, thus leading them to assimilate into mainstream society". She mentioned that gradually the stigma and resistance to "letting go" was diminishing, and that parents' involvement in Diya's dream of sending away their children who contributed to household chores, and even perhaps income, was gaining momentum. magnitude.
The CEO and Founder makes every effort to qualify the average of 50 interns in the skills best suited to their ability. Today, many are employed inside and outside the organization. Earning a stipend/salary increases their self-esteem.
She is complemented in this mission by Suman John, a kindred spirit, the CEO, Diya Innovations (P) Ltd. With an MBA background and a degree in Autism, Suman and his team are kicking things off in social enterprise that increases funds received from Diya donors. This through their many creations for sale, such as decorations diyas, candles, chocolates. Donated old newspapers are recycled into amazing items.
Sarah's short-term ambition is to purchase premises that will house Diya (www.diyafoundation-india.org) and looks forward to community and corporate donations in this endeavor.
Are you a eastern bangalore resident? We would love to hear from you. email: [email protected]