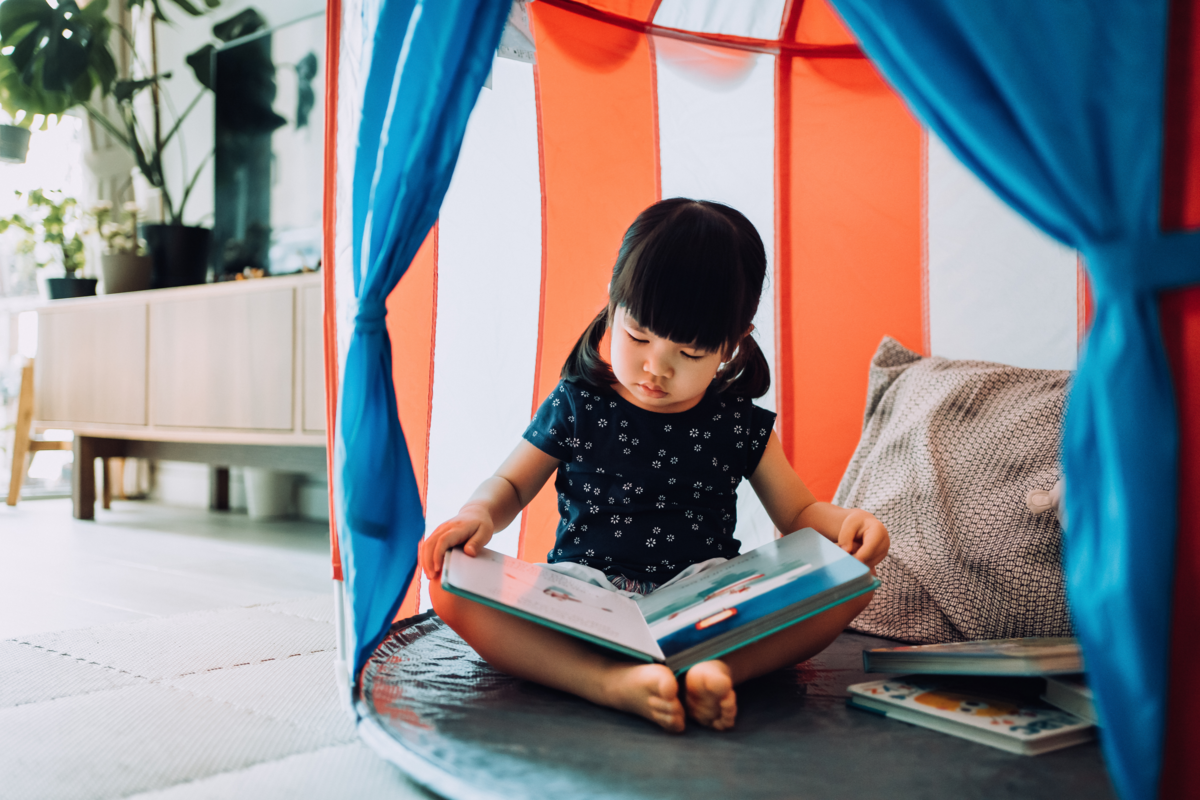 Canadian novels to explore for World Book Day
The theme for this year's World Book Day is You Are a Reader.
World Book Day (April 23), created by UNESCO to foster literacy and a love of reading for fun in children, is often a big event for toddlers with school events that can include colorful homemade projects, reading reports, and even class costumes centered around their favorite book character.
This year's theme is "You Are a Reader" with a focus on creating a space for children to learn to love reading as a hobby and not just for schoolwork. With that in mind, we've chosen a few books by authors from British Columbia and across Canada to explore for World Book Day.
Late April also marks Canadian Independent Bookstore Day (April 30) and to celebrate and support local options, check out Vancouver Is Awesome's list of must-visit bookstores and thrift stores and other independent sellers like Massy Books, Book Warehouse, Western Sky Books in Port Coquitlam, The Creative Bookworm in Langley, Companion Books in Burnaby, Upstart & Crow and Humpty Dumpty Books & Music in Granville Island, Little Bookshop in Squamish, and 32 Books & Gallery in North Vancouver. Many of these stores also offer online shopping and curbside pickup options.
Do you have a favorite bookstore in your neighborhood? Drop it in the comments below and we'll add it to our list.
bedtime books
Sweetest Kulu by Celina Kalluk
By renowned Inuit throat singer Celina Kalluk (with artwork by Alexandria Neonakis), Sweetest Kulu is a soothing picture book of poems in the voice of a mother telling her daughter about the gifts she has received from arctic animals. Available at Indigo, Amazon and directly through Inhabitant Books (available in English, Inuktitut, French and hardcover and paperback).
More blueberries by Susan Musgrave
This playful book about a group of mischievous twins who can't get enough of their favorite fruit is written in rhyme and after a few readings, little ones will exclaim "more blueberries!" Available at Indigo, Amazon or order directly through Orca Books.
Books for Early Readers (K-3)
Emily Car graduate Aidan Cassie has created three warm and wonderful picture books that kids will love: Sterling, best dog of all time; The little juniper makes it big and The word for frienda Kirkus list of the best book of the year in 2020. Available on Amazon and e-book on Indigo.
Eilleen Holland knows what children love to learn: she was a teacher in Campbell River and the Lower Mainland for 33 years and her two books, Sophia Trophy and Sophie Trophy too are funny and kind, approaching age-appropriate conflict with imagination and empathy. Available at Indigo and Amazon.
Seb and the sun by Jami Gigot is a classic children's story about a child on a journey of courage and self-discovery. Seb leaves his sad coastal town to find the sun, discovering magic and a powerful friendship along the way. Available at Indigo and Amazon.
Books for 4th to 7th grade
Wings of Olympus by K. George is set in ancient Greece (great for kids interested in the mythology of that time) and tells the story of a young orphan girl named Pippa and her magical companion Zephyr as they race for the gods at Mount Olympus. Available at Indigo and Amazon.
Lee Edward Födi is a prolific writer of fiction for young readers and children who love magic, fantasy, puzzles, historical fiction and mythical creatures will love The Chronicles of Kendra Kandlestar. There are six titles in the series; some are available on Amazon and Indigo.
The case of Windy Lake by Michael Hutchinson are the "Might Muskrats", four cousins ​​who live for their adventures and explorations. When a visitor to Windy Lake First Nation goes missing, the cousins ​​set off together to solve the mystery. Available on Second Story Press, Amazon and Indigo.
There's quite a bit of Greek mythology in this age bracket, but Oh my God! by Stephanie Cooke and Insha Fitzpatrick (with illustrations by Juliana Moon) stands out. This highly inventive genre graphic novel about a young teenage girl who attends a new college, discovers that her classmates are gods. Available on Amazon.
For young readers ready for tween-centric novels, Clara Seeing by Rachelle Delaney is about a smart protagonist who is a young school reporter. She hates being assigned to write horoscopes for her school newspaper, especially when her predictions come true and her classmates become convinced that she is clairvoyant. When a real mystery unfolds, she has a chance to prove her mettle as an investigative reporter. Available on Amazon and Indigo.
Looking for more books from BC-based authors? The North Vancouver District Public Library has an excellent list online.