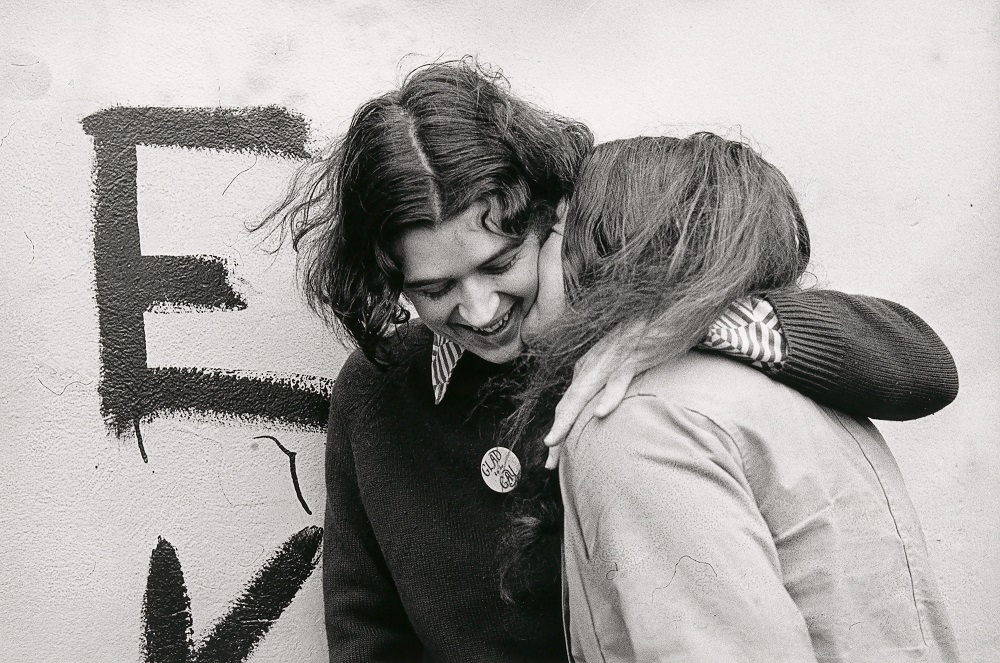 Queer view mirror: a new exhibition celebrates LGBTI culture
Seeing the past through a contemporary lens can be problematic – while England's King Richard the Lionheart and Julius Caesar of Rome certainly had sexual and romantic relationships with men, they certainly wouldn't have described themselves as "gay" or "gays", two distinctly contemporaries. terms of a consciously homo-social identity that emerged in large urban centers from the 18and century later.
Recognizing this conundrum, a major new exhibition at the National Gallery of Victoria (NGV) uses the umbrella term "queer" to describe its connection between past and present sexual identities.
"It encompasses a range of attitudes, possibilities, sensibilities, so it's because of its broad scope and global nature that we've used it as the title of the exhibition," explained Ted Gott, curator. Principal, International Art at NGV and one of five senior curators associated with the new exhibition, Queer: Stories from the NGV Collection.
Once a form of derision and contempt, the term "queer" was taken up in the early 1990s as a term of pride – initially by radical protest groups like Queer Nation, and more gradually by the wider LGBTI+ community. Such a cultural shift has not always been smooth: when the Melbourne Queer Film Festival changed its name to the Melbourne International Lesbian & Gay Film and Video Festival in 1992, there were vocal complaints from some sections of the community.
Today, the term is much more widely accepted.
'[The term "queer"] not only embraces artists who identify as queer, or gay or lesbian or trans, it embraces artists who may be heterosexual but who tackle queer topics. So, for example, all the portraits of [our] exhibition of famous queer writers like Collette, Somerset Maugham and Tennessee Williams – the photographers don't have to be queer, but the subjects are definitely queer historical figures," Gott explained.
Several years of preparation Queer: Stories from the NGV Collection occupies the entire third floor of the gallery and represents a rare collaboration between gallery departments.
Dr Angela Hesson, Curator of Australian Art; Myles Russell-Cook, Curator of Indigenous Art; Meg Slater, Assistant Curator of International Exhibition Projects; and Pip Wallis, Curator of Contemporary Art, collaborated with Gott on the exhibition, which includes a range of clothing, paintings, sculptures, photographs, video works and more.
The result is truly impressive: a compelling, moving and compelling selection of works that celebrate and explore queer identity across the centuries.
Over 400 works of art are on display, spanning historical eras and cultures, with the oldest dating back to ancient Egypt and the most recent – a video work by trans artist Tourmaline – created in recent years. Varied in style, the exhibition skillfully illuminates how queer lives and stories have been expressed in art throughout history, with curatorial insights linking works such as Duncan Grant's dynamic large-scale painting Bathers (c.1926 – 33) with Tracey Moffatt's cheerfully voyeuristic video Paradise (1997).
"We worked very carefully with our exhibition designers and the entire curatorial team…to ​​place each element of the exhibition in an absolutely precise visual order. So you get these wonderful juxtapositions; the one we're particularly pleased with is putting a marble torso of a 5th century BC Greek athlete – a fine example of ancient Greece's obsession with body culture – alongside a marvelous Jean Paul Gaultier shirt of his pin up boys collection from the summer of 1996 that uses the same undulating torso and 'six pack' of chest muscles as seen in Greek sculpture," Gott explained.
The NGV is not the first major gallery institution to present queer culture in this way – in 2017 the Tate organized the exhibition Queer British Art 1861 – 1967 (marking the 50and anniversary of the partial decriminalization of male homosexuality in England) while many museums and galleries around the world, including the Art Gallery of NSW, have organized tours that 'queer their collections' in recent years. But the collaboration between departments and the emphasis on works unique to the NGV's own collection make Queer: Stories from the NGV particularly fascinating.
"We have nearly 80,000 works in the collection and with five curators working on this exhibit, we have scoured these 80,000 works for queer stories and queer attitudes and expressions," Gott explained.
'It was an absolute joy to combine so many aspects of the collection in this exhibition; we have works in every conceivable medium from all NGV collection departments. It's a total kaleidoscope, and the whole exhibit is a feast for the eyes, so even if you don't read a single label – there are hundreds of labels telling you all the stories – but even if you don't don't read a single one, you'll have a fantastic time walking around, drinking with your eyes, the beautiful things that are on display and the surprising way they've been placed against each other to create dialogue and hopefully the spectacular, visual experience,' he said.
The exhibition doesn't shy away from the sometimes ugly past of the NGV either, with a section of Queer including a self-portrait of former NGV director James Stuart MacDonald, who described modern art as the creation of 'degenerates and perverts' and railed against women and queer artists as instigators aesthetic decadence.
'[MacDonald] would absolutely roll in his grave and he wouldn't recognize Melbourne today, he certainly wouldn't recognize the NGV today. He said that all modern art since Monet was what he called "putrid meat made by degenerates and perverts". If he couldn't cope with Monet and Vincent van Gogh, he certainly couldn't cope with what surrounds him in the Queer exhibit," Gott said.
MacDonald's self-portrait hangs in what Gott describes as a "thug gallery", whose walls are painted black and which contains works referencing the "dark history of prejudice and persecution" that has plagued the homosexuals over the years.
"So in there, because we have a great collection of historical portraits, we have King Henry VIII, who introduced the infamous sodomy law of 1533, which led to the execution of homosexuals for centuries around the world, wherever British rule came with colonization," Gott explained.
"There is this dark section, but there is also a lot of joy and creativity and eye candy in other parts of the exhibition. And as you'd expect on a show that embraces queer culture and queer expression, there's a wonderful section that just leans into camp, which is all about color and creativity and the flamboyance. And why the hell not?
Queer: Stories from the NGV is by turns celebratory, romantic and tragic, unsurprising given that it encompasses the tragedies of the AIDS crisis as well as manifestations of LGBTI pride from previous and later centuries.
"You can't ignore the dark years of the 80s and mid-90s when this pandemic [AIDS] raged around the world. But it was a real pleasure to work with my colleagues on so many other aspects of the exhibition – to remember that [dark period] but also to work on so many other aspects of the show that are more joyful and festive and provocative – and some of them, quite frankly, naughty," Gott laughed.
Queer: Stories from the NGV Collection is on view until August 21, 2022. Admission is free.