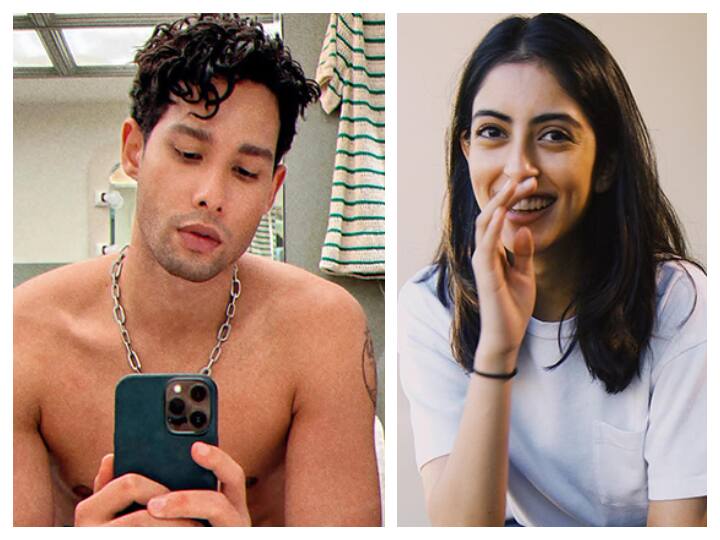 Siddhant Chaturvedi's rumored girlfriend Navya Nanda reacts to his shirtless mirror selfie
New Delhi: It was said that Navya Naveli Nanda and Siddhant Chaturvedi had been dating for a long time. However, despite the fact that none of them have verified anything, their social media activities only fuel speculation. Their comments and responses to each other's Instagram posts let the fire grow.
A new photo of Siddhant Chaturvedi shirtless on Instagram has wowed his fans. He has a silver chain around his neck and his hair appears disheveled in the selfie mirror. Siddhant appears to have taken a selfie from his van.
In the captions, Siddhant expressed himself poetically. He wrote: "Aaj zada, kal hum kam the… Maine tumhe tab dekha that, jab mujhe koi nahi dekhta that, Aaj tum ho, aur main bhi yahan Aur ye nazrein hum pe, Aaj zada, Kal kam the… #SiddyChats / / #My notes"
As soon as he posted the photo, he was bombarded with likes and comments from his followers. A few of his fans have compared him to pop singer Shawn Mendes. Navya Naveli Nanda, Amitabh Bachchan's granddaughter liked the Gehraiyaan actor's shirtless mirror photo on Instagram.
Navya recently posted a photo of herself wearing a headgear with a chicken face sewn on to her Instagram account. Siddhant was one of the first to respond to her post shortly after downloading it. He commented with a chicken face emoticon.
Meanwhile, 'Kho Gaye Hum Kahan', a film by Arjun Varain Singh starring Ananya Panday and Adarsh ​​Gourav, is Siddhant's next project.
READ ALSO : Siddhant Chaturvedi Reveals About His Ex-Girlfriend, Says – 'My Life Changed After Breakup'